The Tulare County District Attorney's office may continue to prosecute three former Healthcare Conglomerate Associates (HCCA) executives, a judge ruled earlier this month.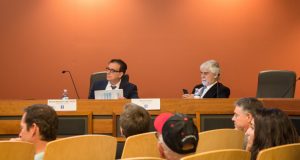 Yorai 'Benny' Benzeevi, HCCA's CEO;  Alan Germany, HCCA's former CFO; and Bruce Greene, an attorney with Baker Hostetler who served Benzeevi, HCCA and the Tulare Local Healthcare District, were charged in 2020 with a laundry list of crimes allegedly committed during the time that HCCA managed Tulare Regional Medical Center.
Their attorneys launched a challenge late last year to disqualify Tulare County District Attorney Tim Ward and his entire office from prosecuting them, alleging that Ward only launched an investigation after facing significant pressure from the public, the media, and his political rivals during the 2018 campaign.
Benzeevi is represented by McGregor Scott – a former US Attorney for the Eastern District of California – with the King & Spalding law firm. Greene is represented by David Scheper and Jeffrey Steinfeld, of the Winston & Strawn law firm, and Germany is represented by Kevin Rooney and Rena Harrison of the Fresno-based Hammerschmidt Law Corporation.
"Dr. Benzeevi was one of District Attorney Ward's largest donors to his election campaigns, and the two frequently communicated through in-person meetings, emails, texts, and phone calls on District Attorney Ward's personal phone," the initial motion stated. "District Attorney Ward even invited Dr. Benzeevi to train the Tulare District Attorney's Office on best practices for leadership and management."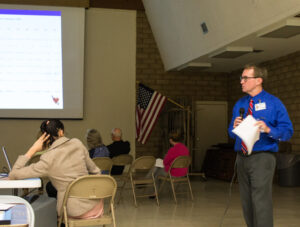 Benzeevi's attorneys also claimed that Ward had an incentive to be harsher in his prosecution, saying that the two men were friends and providing the court with a screenshot of an embarrassing text message in which Ward calls the Tulare County Grand Jury "irrelevant."
"[The defense] has no actual compelling evidence. They rely on hearsay, inuendo [sic], and their own fevered imaginations to weave a fable that Dr. Benzeevi and D.A. Ward were close friends, and that because for a [sic] small group of people in Tulare were upset with Dr. Benzeevi, D.A. Ward immediately launched a political persecution of Dr. Benzeevi," Ward's office wrote in a court filing responding to the allegations.
Judge Michael Sheltzer wrote in his ruling that he agreed with Ward's claims that he and Benzeevi were simply a politician and a donor, nothing more:
"The court agrees with the prosecution and the evidence supports their characterization of DA Ward and the defendant as "candidate and campaign contributor." The defendant was not an active fundraiser for DA Ward and was merely a significant donor. There is no evidence to support any "closer" relationship than that. It was a professional relationship that at the time benefited them both. Nor does the additional consideration of the alleged missteps by the prosecution as set out above alter the calculus," the ruling reads.
Barring any other legal challenges, the next scheduled event in the case will be a preliminary hearing, in which Sheltzer will decide whether there is enough evidence to continue with a criminal case.
The preliminary hearing is currently scheduled for June 2 at 8:30AM, in a courtroom to be determined as of press time.
Ward and Benzeevi were "more than passing acquaintances," but no conflict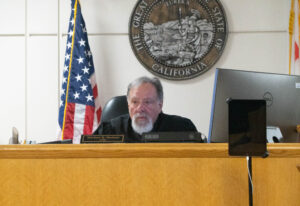 In the ruling, Sheltzer writes that while Benzeevi and Ward may have been politically aligned "for a short period of time" – specifically noting that Ward had initially supported HCCA's management of Tulare Regional and accepted significant donations from Benzeevi – he did not find that the relationship was close or personal enough to establish a conflict of interest.
Attorneys for Benzeevi, Greene and Germany cited a case with similar facts, Schumb v. Superior Court, in their arguments. In the Schumb case, the Santa Clara District Attorney's office charged Christopher Schumb in a quid-pro-quo scheme centering around offering concealed carry permits in exchange for donations to the Santa Clara County Sheriff's re-election campaign.
Schumb was also a close friend to the Santa Clara District Attorney and the district attorney's assistant – he filed for recusal on the grounds that he was unlikely to receive a fair trial based on those facts.
In the Schumb case, the district attorney was disqualified. Sheltzer writes to clarify the difference between this case and Schumb:
"At first blush the facts do share some similarities as both defendants were political allies and campaign contributors to the elected district attorney and each were more than passing acquaintances. However, the defendant in Schumb and the elected district attorney were undeniably close friends. In addition, that defendant was close friends with the elected DA's chief assistant and, significantly, each were to be called as witnesses at trial by the defense. Also, their relationship was at issue in the facts of the criminal case," the ruling reads.
Critical press and political considerations a nonfactor, before and after 2018 election
Ward faced criticism from the public and the press in 2017 – including an opinion piece, "Where's Wardo?", written by the Voice's late editor Joseph Oldenbourg – for his perceived lack of action against Benzeevi.
"Ask yourself whose side Tim Ward is on," Oldenbourg wrote at the time. "That's another way of saying, "Follow the money." Take a gander at who contributes the grandest sums to Ward's campaign war chest."
Ward would later face a challenger in Matt Darby, a former Kings County prosecutor; Darby made the lack of action against Benzeevi a regular point of criticism, telling the Voice that Ward was "hopelessly compromised in the investigation into HCCA."
Attorneys for Benzeevi, Germany and Greene claimed these factors were the real reason Ward opened an investigation into potential misconduct by them and HCCA. They also pointed to two pre-election presentations given to the Tulare County Board of Supervisors and the Tulare Local Healthcare District's Board of Directors covering parts of the investigation, before charges were filed.
Ward pushed back against those claims, stating that the investigation began before Darby entered the race, and adding that his campaign manager Evette Bakke told him the turmoil at the Tulare Regional Medical Center wouldn't move the needle in the election county-wide.
She was right – Ward took a commanding lead over Darby and was comfortably re-elected.
"In a county of almost 500,000 people, a small portion of the population was concerned about issues involving HCCA," a response by Ward's office stated. "Mrs. Bakke advised D.A. Ward to not focus on the issue, as only a small portion of the county's population resides in Tulare."
"Based on the evidence received, DA Ward's presentation to the Board of Supervisors, while unusual and perhaps unprecedented, was not prejudicial or politically motivated. Significantly, there was no mention of HCCA, Dr. Benzeevi or any of the defendant's during Ward's presentation. There was no accusation of specific wrongdoing. It is insignificant that no request for funding or action by the Board was requested. The Board was appropriately informed and put on notice that while there was no immediate need for additional funding, this particular investigation was substantially impacting the district attorney's budget and illustrated why the expenditures were necessary," Sheltzer wrote.
"The presentation may have been dramatic and unusual and while it could have been made to the County administration privately, the court cannot fault DA Ward's efforts to be transparent with the Board and public about the unprecedented expenditure of public funds on this investigation," he continued. "Likewise, the Court does not fault DA Ward for presenting to the TLHD Board. There was no one else in a position to update the Board regarding preliminary findings regard the payments on the Bonds and again, no specific or prejudicial claims or accusations were leveled at any individual or entities. The presentation was neither in violation of district attorney policies nor professional rules of conduct.
Evidentiary hearing denied
After a March 13 court date, attorneys for the three men asked the court for an evidentiary hearing if a recusal was denied.
"…there are factual disputes and Defendants renew their request for an evidentiary hearing to resolve those disputes if the Court is not inclined to grant the Motion," Scott wrote in a filing.
Ward's office and California Attorney General Rob Bonta and his office  both filed oppositions to the motion, and the court denied an evidentiary hearing in the same ruling denying the recusal.
"In the court's view of the totality of the disputed or undenied facts, an evidentiary hearing is not required or necessary here and the request for an evidentiary hearing is denied," Sheltzer's ruling reads. "The motion to recuse the entire office of the Tulare County District Attorney is denied."