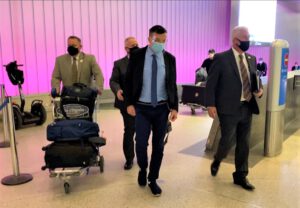 A plea deal could be on the table for three former Healthcare Conglomerate Associates (HCCA) executives, nearly three years after they were charged with alleged crimes during the time HCCA managed Tulare Regional Medical Center and the Southern Inyo Hospital in Lone Pine.
In a Friday hearing, Trevor Holly with the Tulare County District Attorney's Office went so far as to tell Judge Michael Sheltzer "we were going to make an offer today," speaking of a "package" that would focus on "seized funds being directed to the victims."
That plan had changed, however, since HCCA CEO Dr. Yorai 'Benny' Benzeevi had recently retained new legal counsel, Holly said. The district attorney's office would instead begin negotiations with Alan Germany, HCCA's former CFO, and Bruce Greene, an attorney who simultaneously represented HCCA, the Tulare Local Healthcare District, and Benzeevi.
Holly told the court he could begin negotiations with Benzeevi's attorneys in August. In total, the three are facing a combined 46 charges, including charges for conflict of interest, grand theft, embezzlement.
At the same hearing, attorney Nina Marino – part of Benzeevi's new legal team – informed the court that she would be appealing Sheltzer's recent ruling that the Tulare County District Attorney's Office did not have to recuse itself from the case.
She would be filing a writ of mandate with the Fifth District Court of Appeal in Fresno, she said, adding that she had traveled from Los Angeles in part to serve the district attorney's office and the court with physical copies of the nearly 2,000 pages of exhibits, as they were too large to digitally send.
The Tulare County District Attorney's office declined to comment on the potential settlement talks, as did Marino. However, Stuart Anderson, a spokesperson with the Tulare County District Attorney's office, did tell the Valley Voice that the office was frustrated with the "revolving door" of attorneys that Benzeevi has retained.
"[…] we are extremely disappointed in the constant revolving door of defense counsel," the statement reads. "Our office has been diligent and deliberate in trying to move this case forward to a preliminary hearing. To start anew is frustrating to say the least, and even more frustrating to the Tulare citizens this case has impacted the most."
Potential plea deal, and other paths forward for the case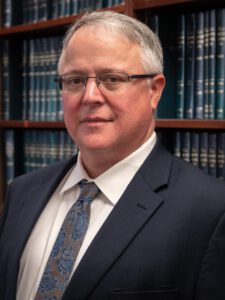 Holly told the court that during the negotiations, the sides would "talk about an offer" and see if there would be room to hammer out a deal – or if they are "so far apart" that one would be out of the question.
Additionally, regardless of attorney swaps, Holly told the court that it was his intent to have a preliminary hearing some time this year, likely starting in the fall.
During a preliminary hearing, a judge rules whether or not there is enough evidence to continue with a criminal case. They typically take place within 10 days of an arraignment – but due to the legal tug-of-war in this unique case, a preliminary hearing still hasn't happened after almost three years.
Sheltzer stated that when a preliminary hearing finally happens, it would be "excessively long," taking months and encompassing "hundreds of witnesses."
Holly stated that if a preliminary hearing was not able to take place in 2023, he would be forced to "do a grand jury [process]," which would allow the case to continue without a preliminary hearing.
Appeal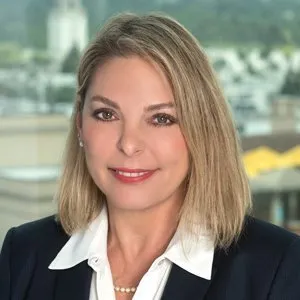 After Marino announced she would file the writ of mandate, she asked the court for a 60 day stay on the case pending potential developments at the appellate court.
Holly objected to the stay, and Sheltzer declined to grant one, given the long and winding road in the case.
"We would strongly object to a stay," Holly said. "It's not Ms. Marino's fault that she is [Benzeevi's] third attorney, but it is Dr. Benzeevi's."
Benzeevi's prior attorney, McGregor Scott, had filed a motion to recuse the district attorney's office, claiming that Tulare County District Attorney Tim Ward was only prosecuting Benzeevi, Germany and Greene for political capital, and that Benzeevi and Ward were good friends prior to community members turning against HCCA.
The district attorney's office, backed up by the California Attorney General's office, dismissed the claims, stating in a court filing that they relied on "hearsay, inuendo [sic], and their own fevered imaginations to weave a fable that Dr. Benzeevi and D.A. Ward were close friends, and that because for a [sic] small group of people in Tulare were upset with Dr. Benzeevi, D.A. Ward immediately launched a political persecution of Dr. Benzeevi."
The writ of mandate was not available in the Tulare County Superior Court's online docket or the Fifth District Court of Appeal's online docket at the time of publication. When it is made available to the public, the Valley Voice will provide further coverage.