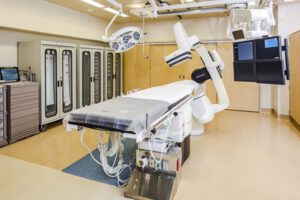 Editors note: A special board meeting has been scheduled Monday, June 5 at 7:00am to address the employee letters at Sierra View, 465 West Putnam Avenue, Porterville, CA – Board Room
Two Sierra View employees who work in the Cardiac Catheterization (Cath) Lab submitted anonymous letters claiming a hostile work place. The employees requested that the letters be read during public comment at the May 23 board meeting.
Their complaints centered around Dr. Bindsagar Reddy, who is a lead cardiologist at the hospital and the Chairperson of the Sierra View Board of Directors.
"He [Reddy] said our director would not be working here anymore and that anyone else that he sees as not needed or not good at what they do will also be going away," one letter read. "I don't have to say what impact this has had on our department. Now we cannot speak up, even for patient safety, out of fear we will also be on this list of staff to be removed."
The second letter read during the meeting concurred, claiming "this creates a horrible place to work and we are now all afraid to say anything or work with him because if we do something he does not like, he will get rid of us too."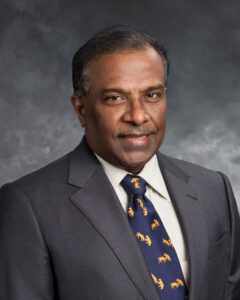 According to the hospital's website, "Sierra View Medical Center opened Porterville's only Cardiac Catheterization (Cath) Lab in 2017. Sierra View's clinical staff and support teams provide the Cardiac Cath Lab with diagnostic, preventative, and interventional services close to home. 90% of procedures are same-day, with many cardiac patients going home only hours after receiving life-saving care."
Reddy performs the majority of procedures at the Cath Lab.
Reddy said the Cath Lab has 4 or 5 employees while another source who works at the hospital said there are between 10 to 20 employees who work in the lab.
The complaints were a "nothingburger," Reddy told the Valley Voice. He added that the letters should not be published in a newspaper.
"We shouldn't make a mountain out of a mole hill," he said. He also questioned the legality of reading anonymous letters aloud during a board meeting.
At the same time, Reddy took full responsibility for the workplace environment. He said while answering staff's questions there must have been a misunderstanding.
"I should have not have let that happen. I want to feel comfortable while working. And I feel badly the staff feels like that."
"Employees are not part of the public"
According to Whitney Watts, Administrative Assistant Clerk to the Board of Directors, the hospital has an anonymous hotline, email, and drop box for employees to communicate with management. Because the letters were received through this hotline it was confirmed that the complaints originated from Sierra View employees and not outside agitators.
The letters were read during the meeting by the Secretary of the Board of Directors, Areli Martinez.
Reddy said that the letters should not have been read out loud during the public comment.
"Employees are not part of the public," he said. "There is no precedence of a hospital employee complaining publicly."
"We are looking into it legally," he said.
Director Liberty Lomeli, representing District 4, has called a special meeting on Monday evening, June 6, to specifically address letters.
Reddy felt a special meeting was appropriate so the letters don't interfere with business that needs to be conducted in the regular board meeting later in June.
Reddy and Lomeli were both elected to the Sierra View Board of Directors in fall of 2020.
The result of rumors
Reddy confirmed that the director of the Cath Lab, Shay Moore, had been transferred to another department and that her removal might have been the start of rumors among the staff there would be layoffs.
Reddy said that he has nothing to do with the hiring or firing of staff and that he would never discuss any issues about hospital management with staff.
In fact during the 2020 election he was critical of Zone 2 Director Dr. Gaurang Pandya who he claimed "micro manages and inappropriately interferes with the medical staff."
But the letter states, "While working Dr. Reddy came into the cath lab and disclosed to staff that he had created a committee that was going to be responsible for big changes."
"He says that there are a lot of changes that are going to occur and that leadership will be changed and some removed and that there is a lot of staff too. He says he has the ability to make that happen," it continues. "What recourse do staff have when the chairmen of the board acts like this?"
Reddy said that the hospital hired a consulting group and formed and oversight committee to reorganize the staff to make the hospital more efficient and cut costs. Two Directors, Hans Kashyap and Lomeli, are among the oversight committee members.
The reorganizing is focused primarily on those in management positions said Reddy.
"I was always against across the board cuts." But Reddy said the hospital was top heavy with directors and middle management. He added that Kaweah Health just went through the same reorganization.
"We need more people working here not fewer," said Reddy.