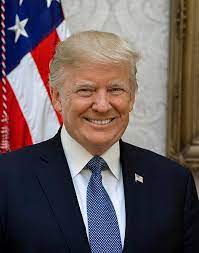 Just before 5:00pm East Coast time the New York Manhattan Grand Jury voted to indict former President Donald Trump. This is the first time in United States history that any president or former president has been indicted.
President Nixon came close to being indicted but was pardoned by President Gerald Ford before the charges could be filed. President Clinton was also almost was indicted over perjury but the United States Attorney General decided against filing charges.
The indictment came as a surprise to political pundits as the Manhattan Grand Jury was supposedly going to go on recess for the month of April without taking action on the case.
A court date has been scheduled for Tuesday in New York. His lawyers have indicated that he is cooperating and will surrender. Arraignment will include his arrest, being fingerprinted, a mug shot, and appearing before a judge. It is assumed Trump will plead not guilty.
Though the incitement is sealed lawyers close to the case are saying Trump will be charged with 34 counts of falsifying business records which may only be a misdemeanor. If the indictment includes information claiming the falsification of records was done with the intent to conceal a crime it reaches the level of a felony.
Trump does not know the contents of the indictment and will likely read the charges for the first time at his arraignment.
Trump is accusing the New York District Attorney Alvin Bragg of election interference because he has declared his candidacy for the 2024 presidential election. Trump was allegedly also blindsided by the indictment as he thought the grand jury had adjourned.
Other pundits were not surprised with the timing because the DA is facing the statute of limitations (SOL)running out. Because of the SOL the DA may not be able to charge Trump with only misdemeanors.
But, it was decided during Trump's presidency that a sitting president cannot be indicted thus possibly extending the SOL.
This has been an ongoing case for six years. Trump's lawyer Michael Cohen went to jail partially because his involvement of the falsification of documents. The documents involved hush money to porn star Stormy Daniels and making it appear to be lawyers fees.
Trumps base complains that the former president has been singled out and persecuted while other Americans are breathing a sigh of relief for our justice system believing that no one is above the law.