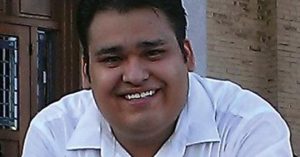 After a three-year investigation, the California Fair Political Practices Commission (FPPC) found former Hanford City Council member Francisco Ramirez in violation of Campaign Finance rules on five counts and fined him $1075.
The investigation was the result of a 116-page complaint filed in 2015 by former Hanford Planning Commissioner Danny Escobar and substantiated with testimonies from former mayor Dan Chin, and Hanford residents Skip Athey and Bob Ramos.
Escobar and Ramirez attended the August 16 hearing in Sacramento and spoke during public comment.
The FPPC decided to streamline his case instead of presenting it to an administrative judge where testimonies and witnesses would have been required, a decision that blindsided the complainants.
Ramirez was found in violation for not filing four campaign statements for his 2013 state senate race and his 2014 city council race. He was also found in violation for failing to form an organizational committee for his 2014 city council campaign.
Candidates are required to form a campaign committee and open a bank account if the campaign raises more than $1000 in donations. The FPPC found that Ramirez had in fact raised over $3000 in cash and in-kind donations for his successful bid for city council.
Though Hanford residents had been waiting anxiously for the completion of the investigation, not all residents were mollified by the results.
Escobar and his co-complainants believe that the fine was too small and were furious that the FPPC streamlined his case.
Ramirez posted this on his Facebook: "This verdict is vindication for my honesty and my integrity. After tomorrow, I would like to put this to rest."
Ramirez then officially launched his 2018 Hanford City Council campaign for Area D.
Vindicated or Not?
Jay Wierenga, the Communications Director for the FPPC, said that minor violation-type cases such as Ramirez' are streamlined.
"Currently, about 77% of all our cases qualify for this, which enables the Enforcement Division to work on the more complex, serious and more egregious violations."
Wierenga added that the fine is based on the complexity and seriousness of the case, the harm to the public, the cooperation of those involved, whether the violation was deliberate, negligent or inadvertent, or if there are previous violations.
"We've had fines as high as one million dollars and others well into the six figures, as well as things as low as $200 or Warning Letters," said Wierenga.
Galena West, Chief of Enforcement, started the hearing by saying that the case was streamlined because the campaign involved less than $25,000 and that there was no "intent to conceal."  She added that "we have gotten pretty deep into this case."
"We take the evidence and go with what we can prove and that is what we did in this case."
Escobar spoke during public comment and vehemently disagreed with West's conclusion that there was no intent to conceal or that Ramirez' case qualified to be streamlined. He said that the small fine is not a punishment for Ramirez' past behavior and will not curb his bad behavior in the future.
"Mr. Ramirez is collecting money from unsuspecting Hanford residents right now," said Escobar in reference to the current city council race.
Escobar asked the commission to let the case go to an administrative judge and "make Mr. Ramirez prove his innocence."
Ramirez stated that he felt vindicated because the FPPC did not find him guilty of corruption or accuse him of spending campaign donations for his personal use. Ramirez took complete responsibility for filing the campaign forms late and agreed with the FPPC's fine.
He does allege, though, that Escobar was his campaign manager for the 2014 race and tricked him into signing false statements.
Escobar said that he spoke with West after the hearing and she expounded on why the FPPC did not take the case to an administrative judge. West allegedly said that witnesses to Ramirez' 2014 city council campaign had been threatened and were reluctant to testify. She said that if the witnesses won't testify the case cannot go in front of a judge. She also said there was no proof how much each potential donor gave to the campaign.
Escobar claimed that Ramirez was actually facing a fine of $60,000 but that West said that the FPPC was reluctant to put the case in front of the administrative judge because of the defendant's inability to pay.
Ramirez denies that he threatened the witnesses and maintains that he was blackmailed. He said that after he was elected to the city council Chin and Escobar demanded that he fire Darrel Pyle, Hanford City Manager.
Ramirez said he refused and Escobar and Chin allegedly then threatened to go to the Kings County District Attorney, the FPPC and the Kings County Grand Jury.
Whether a threat or not, Escobar, Chin, Ramos, Athey and others went through with filing formal complaints about Ramirez. The DA declined to prosecute because he said it was political. The Grand Jury made similar findings as the FPPC that Ramirez did not file the appropriate campaign finance forms.
Chin was not only a complainant but a major funder of the recall effort through his Hanford Now, spending anywhere from 18,000 – $25,000. Chin was allegedly going to throw his hat in the ring should the job of city manager become available.
Ramirez Fights to Win Back His Seat
After the FPPC hearing Ramirez posted on his Facebook: "I told people from day one I would fight corruption and I told the truth……. P.S Now it's time to focus on taking back my seat, which was wrongfully taken away."
His candidacy has been met with mixed reactions.
Patti Dickerson, Director of the Carnegie Museum said, "Talk around town is that people are going to vote for him."
Ramos said that on a scale of one to ten that Ramirez has a "negative one chance of winning."
Athey said that 61% of his district voted him out of office and that Ramirez' running for city council is a "slap in the face to the people of Hanford."
"It is clear that Mr. Ramirez' actions reflect a pattern of lies and dishonesty over a significant period of time. So District D has a decision to make. Voters Beware," said Escobar.
Ramirez will be facing Council Member Diane Sharp, who won her seat after Ramirez' recall.