CityServe TulareKings (CSTK), and California Dairies, INC. (CDI) present "CityServe Rising: A Concert to benefit disaster relief in Tulare and Kings Counties". It will be next Saturday, August 12, 7:00 P.M. at The Visalia Fox Theatre. Performers include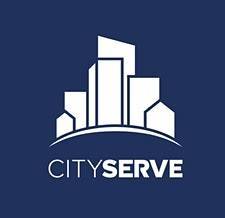 local country artists, Vanessa Rae, Josh Day, and Nick Slater, with national recording artists including Joe and Martina, Dylan Schneider and Kassi Ashton headlining this great evening of music.
Despite the warmer and dry weather, there have been lasting impacts in the community from the disastrous winter storms. Executive Director of CityServe TulareKings, Raquel Garcia, says, "CSTK has been at the forefront of providing disaster relief to our neighbors affected by the recent floods. Our resource distribution and partnership with local law enforcement has been critical during these desperate times in our counties."
With the impact on residential and rural areas, as well as our farming community, California Dairies Incorporated (CDI) found a partnership with CSTK to benefit those in their community as well. "We are so blessed by companies like CDI, who have stepped up during this time and said, "we want to help." Their own dairies and their employees have been directly impacted by these floods, it's a personal matter, and they have contributed to these efforts in a big way to make sure local families are cared for.", says Garcia.
When asked what attendees can expect at the concert next Saturday, Garcia says, "We have lined up the best in local country music talent, as well as top Nashville talents, and they are ready to perform a great show! We will have both live and silent auctions, you won't want to miss a chance to win a flyaway experience with tickets to see big names in Las Vegas, or some amazing gift baskets. Come out, bring your family, and enjoy an evening of community through compassion."
Proceeds will go directly to local families in need. For tickets and more information, go to FoxVisalia.org or call 559-625-1369.