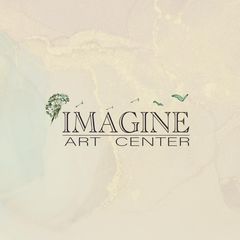 Imagine Art Center will celebrate the grand opening of its new location and rebranding with a Ribbon Cutting Ceremony performed by the Porterville Chamber of Commerce on Thursday, April 20th, 2023 at 5:30 pm. The new Center is located at 63 South Main Street, Porterville, Ca. Their business hours are Wednesday-Saturday from 3-7pm with Rentals and Special Events available during closed and open hours. For quick information go to their updated website: imagineartcenter.org.
Members of the media, our community, and supporters are invited to the Ribbon Cutting Celebration. Light refreshments and appetizers will be served. An opportunity drawing and art activity will be available.
"Imagine Art Center is a non-profit organization which was founded in 2010. We are a safe space for our community to collaborate and create inspirational works of art using a desired medium. We believe every person is an artist, we just have to figure out what they like. We are a place to destress and relax. Offering a variety of art classes, field trips, galleries and special events. All you have to do is come in, we're open."
Imagine Art Center currently offers classes in Ceramics weekly. Adult classes are on Wednesdays from 6-8pm and Ages 10+ on Saturdays 12-2pm. Youth Ceramics is available on Thursdays from 10:30-11:30am. Walk-ins are welcomed and homeschool students as well. Imagine is a verified Heartland vendor. Specialty classes offered in different mediums are available monthly such as watercolor, acrylic, metal stamping, paint nights with our community partners and more! The Center accepts cash, card and is a Heartland Vendor. For updated information their website is: imagineartcenter.org. Also, follow them on their socials Facebook, Instagram, and TikTok: @ImagineArtCenter.
Message from CEO/Founder – Rebecca Ybarra : "Growing up, I was surrounded by creative people. I was allowed to create freely and was given the materials and motivation to do so. My passion is building an outlet for people to create. As an adult, I realized how important creative expression was to lead a healthy life, and how that same expression leads to a thriving community. Imagine Arts Center is a forum for both individuals and community, to be heard and express what's on their mind in a creative way. I hope to always be creating, and sharing ideas with you."