I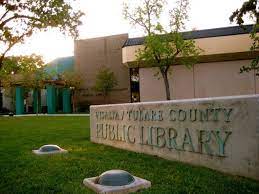 nterested in helping to plan Library programs and events for Teens? The Tulare County Library's Visalia Branch invites teens, ages 14-18, to join the Teen Advisory Group (TAG) on Saturday, February 25, 2023 from 2 to 3 p. Come join us and bring a friend upstairs to the Blue Room. Refreshments are provided.
Teens can also get volunteer and community service hours for participation. This is great for resumes and college applications.
Tulare County Library serves all the residents of Tulare County with locations in 17 communities, five book machines, an adult and family literacy center, Pop Up Tulare County outreach and bookmobile, and online at www.tularecountylibrary.org. Follow the Library on Facebook   www.facebook.com/tularecountylibrary or local branch pages, Instagram, @tularecountylib, or Twitter at twitter.com/TulareCountyLib.