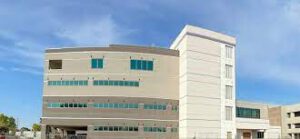 The Board of Directors of the Tulare Local Healthcare District is soliciting
letters of interest from District 1 Residents to fill a vacancy on the Board. Board Director Brandon Taylor stepped aside due to a work schedule conflict.
Minimum Requirements – To be considered, a candidate must be qualified to vote for the office being sought at the time of application and maintain residency in District 1. A candidate cannot be a District management employee or board member for any other hospital serving the same area.
Term – The term of this office commences upon appointment and administration of
the oath of office, and expires following the certification of the results of the
November 2024 general election.
Selection – The Board of Directors will consider eligible candidates on Wednesday,
February 22, 2023.
To Apply – Deliver a letter indicating interest and qualifications via email to
[email protected] or to Tulare Local Healthcare
District, P.O. Box 1136, Tulare, CA 93275.
Deadline – Letters of interest MUST BE RECEIVED BY 5 PM, MONDAY,
FEBRUARY 20, 2023. Postmarks prior to the deadline are not sufficient for
acceptance.
Compensation – This Board position is voluntary, and there are no benefits.
To confirm residency within the geographic boundaries of District 1, please contact
Tulare County Registrar of Voters at (559) 624-7300 (or visit
https://electedl.tularecounty.ca.gov/electiondatalookup/), or contact District staff at
(559) 656-1301. The District's boundary map can be found at
https://www.tularelocalhealthcaredistrict.org/current-service-area-boundary-map.
Please contact district staff at [email protected] or (559) 656-1301 if you have questions or require assistance.