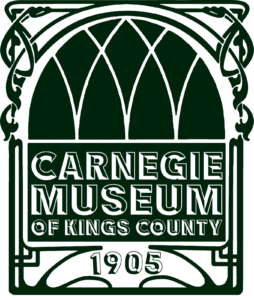 The Carnegie Museum of Kings County's year-long celebration of Portuguese history and culture kicked off Friday, Jan. 27, at the historic Carnegie Library building in downtown Hanford.
The exhibitions will highlight the experiences and contributions of the Portuguese community in Kings County. The first exhibition, which runs through April 16, will focus on life in Portugal and the Azores, the circumstances and events that triggered immigration to America and the early experiences of Portuguese in the Central Valley. Several displays are devoted to the first Portuguese families to settle in Kings County. Future exhibitions in late spring and early fall 2023 will highlight the cultural celebrations and traditions that have bonded local Portuguese over the years and the many contributions members of this community have made in fields as varied as politics, education, the arts, industry and agriculture.
Michael Semas's family is one of those that will be featured.
"I was very fortunate that several family members asked questions of my grandparents while they were still alive," said Semas, a local historian and one of the exhibition's curators. "I want to present their stories, along with many other stories, so that their descendants can learn of the sacrifices that were made in order for them to come to America."
Kathi Mendes Gulley, event co-curator, said her hope is that visitors to the exhibitions will be inspired by the stories of those who left their homes in the Azores with little more than hopes and dreams and made new lives in Kings County.
"In doing so, and through their life's work, raising of children and participation in schools and churches, they contributed greatly to the evolution of this great place," she said of the local communities in which the Portuguese settled.
The Carnegie Museum of Kings County is located at 109 E. Eighth St. in Hanford. The Portuguese exhibition will be open to the public Fridays, Saturdays and Sundays from 1 to 5 p.m. Admission is $5 per person (ages 12 and up), $2 per child up to age 12 and a maximum of $10 per family.