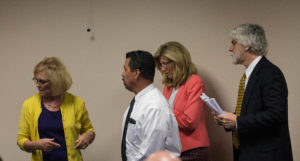 The Tulare Local Healthcare District now has $3 million more in its bank account after settling a lawsuit against Bruce Greene – its former attorney – and the firm he works for, Baker Hostetler.
Other parts of the lawsuit, which named former district board members Parmod Kumar, Linda Wilbourn, and Richard Torrez as defendants, have not been settled and remain active in the Kern County Superior Court.
The settlement doesn't impact charges that the Tulare County District Attorney's office has brought against Greene centering around his time working for Tulare and the district's former management partner, Healthcare Conglomerate Associates (HCCA), and it doesn't impact a California State Bar complaint lodged by the district against Greene.
Kevin Northcraft, the district board's president, told the Valley Voice that the settlement amount was nearly equal to what the district had paid Greene and the Baker firm.
"We have 88,000 people in our district, and they were all harmed by this law firm," he said. "Getting back virtually everything we paid them is some justice for the people that were harmed."
He also lamented the California State Bar's silence regarding the complaint against Greene.
"I'm very disappointed in the state bar association," he said, "and their lack of ability to deal with what we consider somebody that shouldn't be practicing law in California."
The lawsuit alleged that Greene and the Baker firm breached their fiduciary duty to act in the best interest of the district by drafting a resolution that would allow HCCA to seek $22m in loans on the district's behalf, among other claims.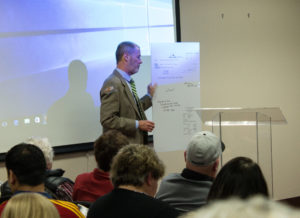 It also alleged that the former board members breached their own duty by approving that resolution, which allowed HCCA to put up district property as collateral and did not require it to receive any approval before it did so.
The lawsuit also claimed Greene and the firm were professionally negligent by allegedly failing to disclose the potential conflicts of interest in representing HCCA, its owner Benny Benzeevi, and the district at the same time.
The case was initially written and filed by Visalia attorney Mike Lampe. Attorneys for Greene and the Baker firm successfully argued to disqualify Lampe from representing the district in the case, and the healthcare district later appointed attorneys from the Fresno-based McCormick Barstow firm to represent it.