Editor's note: This story has been updated to clarify that the first day of proceedings in the case was Tuesday, not Monday.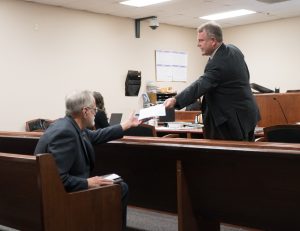 One subpoena — served once Tuesday, revised and re-served Wednesday — derailed hearings that would have revealed the Tulare County District Attorney's rationale for seizing funds from Healthcare Conglomerate Associates CEO Dr. Benny Benzeevi.
Both sides will now meet next Monday in Judge John Bianco's courtroom at 8:30am.
The subpoena was served upon Kevin Northcraft, the President of the Tulare Local Healthcare District board, by Elliot Peters, Benzeevi's attorney in the proceeding.
He's seeking Northcraft's emails and text messages relating to Benzeevi or the hospital, dating back to 2016 — Northcraft has stated that his inbox currently has upwards of 14,000 emails.
Peters is specifically seeking messages relating to the finances of the hospital and "Northcraft's longstanding plan to get rid of HCCA," he told the court.
Tuesday's Delay, Wednesday's Proceedings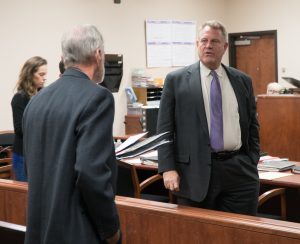 News of the subpoena on Tuesday led the judge to continue proceedings to Wednesday, when Deputy District Attorney Trevor Holly submitted a formal objection to the subpoena.
Shortly after Bianco left the courtroom to consider Holly's arguments, Peters served Northcraft with an updated subpoena.
Approximately an hour later, Bianco returned to deem Monday's subpoena deficient — where Peters advised him of the revised subpoena, served during the court's recess.
"We served, this morning, a revised subpoena with a declaration to address any potential argument," Peters told the judge.
Bianco saw no issue with the updated subpoena or the timeframe in which it was served — and, after another recess, the Tulare Local Healthcare District's attorney, Todd Wynkoop, called in to join the proceedings.
While Wynkoop isn't representing Northcraft directly in the matter, Northcraft's email contains significant information regarding the district's board and business matters.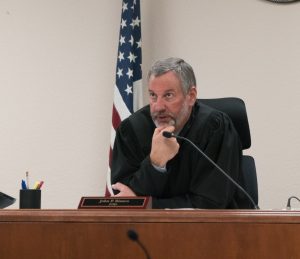 Wynkoop told the court that either he or his associate, Ben Nicholson, would be willing to meet with Peters to "develop search terms and a process that would protect the district's interest," and come up with a timeframe to produce the messages.
Bianco told both sides that they had a short timeline if, instead of complying, Northcraft wished to fight the subpoena. A motion to quash from Northcraft's side would be due by close of business on Thursday, and a response to the motion would be required from Peters' side by Friday at noon.
Read more
For more information on the case, see the Voice's prior reporting, or view the court docket at the Voice's special page for the case.