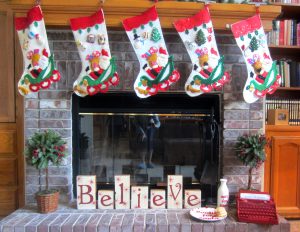 Come and enjoy the music, warmth and hospitality of the holidays with the Redwood Ranger Band and Color Guard Saturday December 1, 12:00 PM – 5:00 PM.
This inspiring event is a tour of 5 magnificent homes decorated for the holidays! Come and find new ideas to take back to your home. Twinkling lights, live music and fancy hors d'oeurves make this an extra special event.
The Redwood Band and Color Guard Holiday Home Tour starts at Quail Park, 4520 West Cypress Avenue. There attendees will receive a brochure with the tour details. Also at Quail Park get your holiday shopping done from the many vendors selling popular holiday gift items and enter all of the fantastic tricky tray raffles.
Tickets are $20.00 pre-sale, and will also be available the day of the event at Quail Park, White's Music Store, Chelsea Street Boutique, Pet Envy, and from Redwood Band and Color Guard parents.
All proceeds from the Holiday Home Tour go to support the Redwood Band and Color Guard.
The Instrumental Music Program at Redwood High School has a long history of success and musical excellence. It is our goal to shape positive attitudes, instill work ethic, and create a sense of family and community at school.
Many musicians from the Instrumental Music Program graduate with honors and continue in university programs across the state as well as many universities throughout the United States.
Students participating in instrumental music at Redwood have the opportunity to grow musically, compete in major state level competitions, be an ambassador for the school, make friends and travel across our great state of California.
The band experience instills values that go far beyond the classroom such as discipline, cooperation, leadership and teamwork. Band students set high goals and put forth great focus and effort at every practice and performance.
They represent our community well with their performances and the manner in which they conduct themselves at competitions and events.