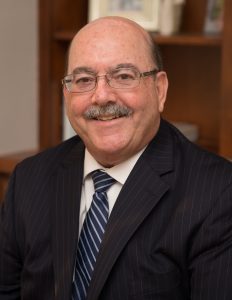 Dennis Mederos, an attorney, businessman, local farmer, and active member of the Tulare community has declared his candidacy for the District 4 Council seat for the City of Tulare.
One other candidate, Chris Harrell, is currently running for the seat.
"David Macedo has decided to not run again for City Council. With his encouragement, I've decided to be a candidate for his seat.
I've been actively involved in the community stretching over a long period of time. I was born in Tulare, grew up here, and have been engaged in business and public affairs virtually my whole adult life.
Having watched what has taken place over the course of the last several months, I have come to the conclusion that it is time to step up and provide the experience, leadership and professionalism I know I'm capable of giving to the City of Tulare.
The time has come to quickly take steps to bring harmony to our community. I believe I'm the right person to accomplish this for District 4, and more importantly for our City."
The campaign has announced early endorsements which include Tulare Mayor, David Macedo, former Assemblywoman, Connie Conway, retired Superintendent of Tulare City Schools, Bill Postelwaite, retired Tulare City Manager, Lynn Dredge, retired Superintendent of Tulare City Schools, John Beck, past National Commander of Amvets, Jim Pidgeon and Tulare County Board of Education Member, Pat Hillman.
Mederos was born and raised on a farm west of Tulare. He is a graduate of Tulare Western High School, COS, and he graduated from UCLA. He attended San Joaquin College of Law in Fresno and after being admitted to the practice of law began his law practice in Tulare in 1980.
Mederos has been an attorney, business owner and agricultural farmer in Tulare for over 35 years.
Mederos has served on the Board of Trustees of the Tulare County branch of the American Cancer Society, the Board of Trustees of the Tulare City Historical Society, the Board of the COS Foundation, and is a past President of the Tulare-Angra do Heroismo Sister City Foundation. He is a member of the Tulare County Cabrillo Club and the Roma Lodge of the Sons of Italy. He also served the community in 2002 as Chairman for the Tulare Joint Union High School District Boundary Redistricting Committee.
As a result of his commitment to the community and to non-profit organizations, Mederos has been recognized for his service on numerous occasions. These awards include being a two-time recipient of the American Cancer Society's Esther Greenberg Memorial Award for notable contributions in his fundraising efforts in support of cancer control in Tulare County and, along with his wife, Cathy, he was a recipient of the Golden Apple Award for service to education by the Tulare County chapter of the Association of California School Administrators (ACSA).
In 2013 Mederos was honored by the Tulare Chamber of Commerce as The Man of the Year. Mederos was inducted and also earned entry in 2013 on the Wall of Fame at Tulare Western High School.
From 1991-1992, Mederos was the President of the Tulare County Bar Association and he served on its board for eight years.
He is currently General Counsel for the Tulare Chamber of Commerce, the Tulare Industrial Site Development Foundation, and the Tulare Joint Union High School District Foundation. He also serves as an Alternate Public Member of the Tulare County LAFCO Commission. In 1998 he was appointed by the Superior Court to serve on the founding committee for the Tulare County Community Focus Court Planning Team.
Mederos stresses several issues of absolute importance to Tulare, including: 1) support of our Police and Fire Departments, 2) balancing the budget, 3) enhancing infrastructure, 4) economic development, and 5) improving and repairing our streets. He also feels it is absolutely essential that Tulare has clean and safe drinking water for its citizens.
"The Council will need to select a permanent City Attorney and has to resolve the leadership issues of the Tulare Police Department," Mederos said.
"The City Employees are the backbone to the smooth operation of our City. They must work without unnecessary interference and not in a hostile work environment. The Council's most important next step is to hire the best City Manager possible. This hire by the Council needs to be the right pick so that our City can once again operate efficiently."
Mederos is married to his wife Cathy who is a member of the Tulare Joint Union High School District Board and they are longtime residents of District 4. They have three children, Melissa Mederos-Semoes (and her husband, David Semoes), Megan Mederos, and Michael Mederos. They also have one granddaughter, Emily.
The campaign is in its formative stages. Pat Hillman and Connie Conway will serve as Honorary Co-Campaign Chairs. Kenneth B. Nunes will serve as Campaign Treasurer and the campaign committee is being established. The Facebook page for the campaign can be found at Mederos4Council. The e-mail address is [email protected]