Big shakeups hit Tulare on Tuesday, March 20, when its police chief, Wes Hensley, was fired in the late afternoon by the city manager, Joe Carlini, who was subsequently fired during a closed session of city council that evening.
Hensley had been on paid administrative leave since September 27 of last year, and had been under investigation by the city. The city hired an outside investigator to look into undisclosed allegations into Hensley along with two other Tulare police officers, Capt. Fred Ynclan and Lt. Jerod Boatman, who were placed on leave the first week of November, last year.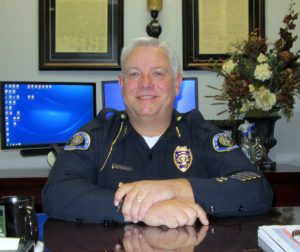 According to Hensley's termination letter, as supplied by his attorney, Michael Lampe:
"You are not being dismissed from employment as the result of misconduct.
You are being dismissed to further the goals of this Organization, due to a loss of confidence in your ability to lead the Police Department in a manner that is consistent with the goals of this Organization; having management style that is incompatible with this Organization's/Administration's goals and the philosophies of leadership upon which they are based.
The City thanks you for your many years of service to the City of Tulare."
According to Hensley's employment contract he could be fired by the city manager at any time, with or without any specific reason.
A formal Notice of Appeal will be timely served, Lampe responded in an email to city officials.
As for Carlini, an evaluation of the city manager's performance had been on the closed session agendas of three recent council meetings.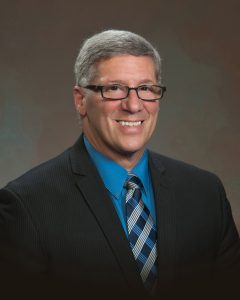 "I tried," Carlini said in an interview following his termination. "My thing is, I want to help. I appreciate the opportunity."
This was the first time Carlini had been employed as a city manager. He had work as public works director for the city prior to his appointment as permanent city manager last year.
"There are no hard feelings," he said. "I know I had some short comings."
Carlini said he "had no comment" when it came to his firing of Hensley a few hours earlier.
"It is such a shame," said Ben Brubaker of Hensley's termination. "I don't get it – I don't understand."
Brubaker has filed two law suits against the city for a lack of clarity in public information responses he had requested. He wanted a copy of the investigator contract for the police command staff on leave, which would include the name of the investigator, the cost, and the potential length of time for the investigation. His request was turned down by the city's attorneys, Heather Phillips and Sarah Tobias.
While Brubaker is in the process of moving his family back to their former home out of state, he stated that does not affect the law suits. He feels the city needs to answer to his complaints, and he wants to share the information he learns with the residents of Tulare.
Similarly, Tulare resident Chris Harrell said he feels for Chief Hensley. He said the reasoning, or non-reasoning of the chief's dismissal makes light of the situation.
"You didn't do anything wrong, but we're going to can you, anyway?" Harrell said, "It doesn't make sense."
Hensley was placed on leave for something that happened on September 27. It has been thought by many that it was in relationship to the TPD checking out an unauthorized use of a city credit to pay for a meal by Mayor Carlton Jones with two other individuals.
"There's just more to this story, everybody knows that," Harrell said.
Hensley, who was named police chief by the city's former city manager in late 2015, has served on the TPD since 1991. Cpt. Barry Jones has been serving as interim police chief since Hensley's placement on leave. Ynclan and Boatman remain on paid leave pending the outcome of the investigation into each of them.
It is unclear whether Carlini saw the writing on the wall prior to his termination of Hensley. Some sources, who wished their names withheld, said they felt the firing of Hensley was "a last-ditch effort by Carlini to save his job." If it was, it didn't work.
City Parks & Recreation Manager Rob Hunt has been named interim city manager.
"I think what has happened to Chief Hensley is a tragedy," said former city council member Shea Gowin. "But, I am happy with the naming of Rob as interim city manager. He's great and he's going to be a breath of fresh air."
Editor's Note: Updates will be made to this story as more facts and comments become available.