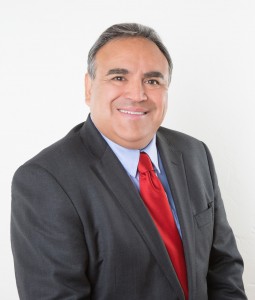 At the California Democratic Party State Convention at the end of February the Democratic State Party endorsement battle for 21st Congressional District moved from a local caucus election for recommendation that had been won by Fowler City Councilman Daniel Parra, but who then lost it on the convention floor.
Bakersfield Lawyer Emilio Huerta, son of Dolores Huerta and candidate for the seat, put a stop to the recommended Parra endorsement. He gathered 550 signatures from delegates, surpassing the 300 required, to send the issue to the convention floor. The near 3,000 state delegates voted to rescind the endorsement. Despite his efforts, Huerta was unable to garner the endorsement for himself.
The sprawling district includes Fresno, Kings, Kern and southern Tulare County. The state party will not offer an endorsement in that congressional district primary race. Huerta will be running against incumbent David Valadao.
In the other local congressional district races, local political activist Louie Campos and aerospace engineer Wendy Reed were endorsed for the 22nd and 23rd Congressional Districts respectively. The 22nd includes most of Tulare County and portions of Fresno County. The 23rd includes Porterville and its surrounding areas as well as a large portion of Kern County. Reed will be running against incumbent and House Minority Whip Kevin McCarthy. Campos will be running against House Chair of the Intelligence Committee, Devin Nunes.
Local assembly candidates who were endorsed were Tulare County Democratic Party Chairman Ruben Macareno for the 26th Assembly District (AD); Dr. Joaquin Arambula, son of former Assemblyman Juan Arumbula, for the 31st AD; and Assemblyman Rudy Salas for the 32nd AD.
The 26th AD includes all of Tulare and Inyo counties and the northern tip of Kern County. The 31st AD includes Fresno County, bordering Tulare and Kings counties; the 32ndAD is comprised of all of Kings and portions of Kern County. Macareno will be running against freshman Assembly Member Devon Mathis.
The endorsement allows the party to spend on his behalf in traditional ways such as mailers, phone-banking and allows the candidates the right to use its desired seal of approval in the campaign.