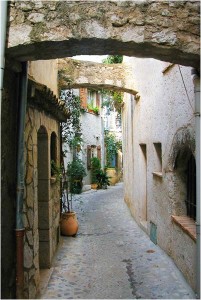 The South Valley Artists' Studio Tour features artists in Lindsay, Exeter, Woodlake, Springville, Porterville and Three Rivers, Friday-Sunday, March 20-22.
Those on the tour will find a different "look" in Lindsay with two studios open; that of Ginny Wilson's Blue Ridge Photography, and the second, the studio of Merary Lopez at Healthy Start, an organization that provides services to the families of Lindsay students.
Lopez, born and raised in Mexico, graduated from Universidad de Montemorelos with a Bachelor's Degree in Visual Arts in 1992.  An artist in her own right, she also teaches art classes and art history for children and young adults at Healthy Start in Lindsay.  Her own paintings as well as teaching demonstrations and the work of her students will be on display at the Healthy Start studio, 400 E. Hermosa St.
Wilson has an outdoor gallery and studio "with a view" as one looks east toward the Sierra from her hilltop home. Her photographs include scenes in nature, and images from the U.S. and Europe. All illustrate her love of shape, contrast, and color. Her studio is located at 1864 E. Lindmore.
Other nearby studios include Eric Gonzales' at 201 Portola Ave., Exeter, as well as Linda Hengst and John Sundstrom in Woodlake, Lindsay Dion, Joy Harvey and Ron Zanini in Springville and Joy Collier (Featured Artist!) on Success Valley Dr., Porterville. Collier also has a one-person exhibit at the Porterville Art Association, 152 N. Main St.
In addition to the two studios in Lindsay, an on-going exhibit by long-time Porterville College Art Teacher, Tom Howell, is still on the walls at the Museum/Gallery, 165 N. Gale Hill in Lindsay.  The Museum/Gallery will be open during Sunday hours of the tour.
The South Valley Artists' Studio Tour takes place from 5-8pm Friday, 10am-5pm Saturday and 10am-4pm Sunday.
Tour booklets including tickets and maps are available at each location for $15.