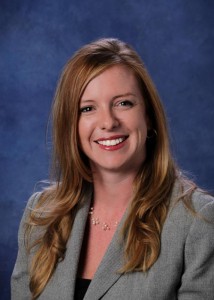 Gail Zurek, the tourism and marketing manager for the Visalia Convention and Visitors Bureau, has been selected as the new chief executive officer of the Visalia Chamber of Commerce.
Zurek has been with the Visalia Convention and Visitors Bureau since November 2013. Her position involves implementing the bureau's tourism, public relations, media and group tour sales efforts and overseeing the office.
Previously, she was president of her own firm, Arrowhead Communication, LLC, providing marketing and public relations consulting to businesses and nonprofits. Concurrently, she was the area director for the Better Business Bureau of Northern Indiana.
She worked with the University of Chicago in various capacities for eight years, leading to her final position as the executive director for career development with the Harris School of Public Policy Studies – Career Development.
Zurek holds a bachelor of arts in communication from California Lutheran University.
"Gail has a lot of enthusiasm and brings to the CEO position a new, fresh perspective," said Judy Fussel, chairman of the chamber's board of directors. "She has a strong background in social media and marketing so she will help us explore new avenues and take the chamber into a new era."
Zurek takes the reins as CEO on September 22.