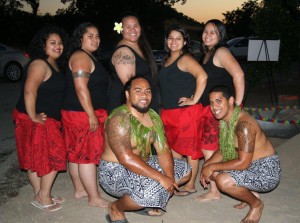 The fifth annual Camp Zap Aloha Luau will held at Zapalac Ranch, 25600 Avenue 324, Lemon Cove, 5:30-9:30pm on Saturday, September 20, to raise funds for The Camp Zap Youth Foundation. The event will feature Hawaiian food, tropical drinks, a silent auction, Polynesian dancers, a photo booth and a showcase of crafts by children.
Tickets are $35 and funds raised will be used to advance the camp's purposes and activities, such as the purchase of tents, sleeping bags, sports equipment and to provide food during the campout. Donations are welcome and greatly appreciated.
Camp Zap is a two-day campout held four times a year for youth from the surrounding rural areas of Tulare County. Located in the beautiful hills of Lemon Cove, Camp Zap provides an opportunity for youth to interact with other children they might not otherwise meet, in a safe environment.
What started out as a one-day picnic invitation from former Police Chief John Zapalac to the children of Woodlake has grown into a powerful tool in educating youth from all over Tulare County on the importance of staying in school and making positive choices. Children get to experience the joy of camping, shooting safety, horseback riding, hiking, canoeing and other team-building games such as scavenger hunts, obstacle races, and arts and crafts.
Part of the evening activities include guest speakers by members of the community, such as juvenile court judges, former gang members and even world-famous musicians who encourage the children to strive to be the best they can be, make smart choices and convey the message that anything is possible if you try, and work hard. Their focus is also Camp Zap's motto: "Life… It's all about choices."
With the help of the Woodlake Rotary, Kiwanis, FHCN Americorps and many other volunteers, Camp Zap has touched the lives of over 9,000 kids. All meals are provided for the children and they have the opportunity to spend the night outdoors in tents supplied by Camp Zap.
"I think every child should experience the joy of camping," says Chief Zapalac.
For more information, visit www.campzap.com.