The non-profit Mighty Oak Chorus will present its annual "All You Can Eat Spaghetti Event" on Saturday, August 9, from 2-7pm at the Moose Lodge, 3360 S. Fairway St., Visalia. Chorus members, who come from cities throughout Kings and Tulare Counties, do all the cooking, serving and singing.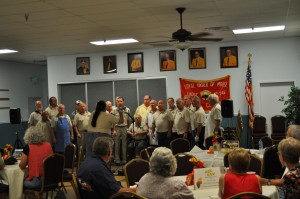 The live entertainment features Broadway show tunes, Vaudeville standards and the greatest hits of the '40s, '50s and '60s.
Tickets are $10, $5 for 12 and younger, and are available in advance or at the door. For tickets or more information, call Dee Baughman at 625-1468 or 280-5715.