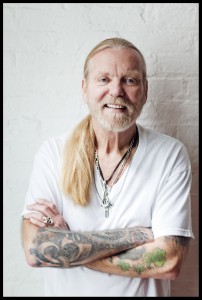 Gregg Allman will headline an 8pm show at Eagle Mountain Casino on June 27.
Allman is an American rock and blues singer, songwriter, keyboardist, guitarist and founding member of The Allman Brothers Band. He was inducted with the band into the Rock and Roll Hall of Fame in 1995, and personally received a Lifetime Achievement Award from the Georgia Music Hall of Fame in 2006. His distinctive voice placed him in 70th place in the Rolling Stone list of the "100 Greatest Singers of All Time."
At the beginning of the 1970s, The Allman Brothers Band enjoyed huge success: their album Live at Filmore East is widely regarded as one of the best live albums ever made, and a number of their most characteristic songs were written by Gregg Allman. While it was unusual at the time, the band was based in the Southeastern United States and the birth of "Southern Rock," began – a term Allman coined for their musical genre of fusion, rock, blues and country.
In spite of Duane Allman's death in 1971, and a year later, that of bass guitarist Berry Oakley, both in motorcycle accidents, the band continued to perform and record. In addition, Allman developed a solo career and a band under his own name. Allman's solo music has perhaps a greater resonance of soul music than his work with the Allman Brothers Band, possibly because of the influence of artists such as Bobby Bland and Little Milton, singers he has long admired. He had his biggest solo hit in 1986 with the title track from I'm No Angel.
Despite recent health issues, Allman still tours. His latest album, Low Country Blues, is a return to the blues. It was released in 2011 and includes "Just Another Rider," written by Allman.
In 2012, Allman decided to share his struggles and triumphs with others in his memoir, My Cross to Bear. "When I got out of high school, I thought, 'I'll take a year or two off and play the clubs, get this out of my system, and then go to med school," he explained. "More than 40 years later, I figure it's finally time to write about this crazy journey that's taken me around the world and back."
"Gregg is a legend in the music industry and we are pleased to present him to our guests," said Jim Valencia, public relations coordinator for Eagle Mountain Casino.
Tickets ($45, $35) are available at www.eaglemtncasino.com and through the casino gift shop, (800) 903-3353.