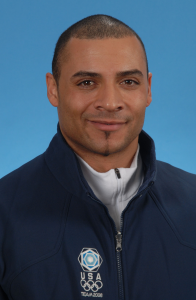 The City of Visalia will be the site of this year's California State Libertarian Convention. The event will take place March 28-30 at the Holiday Inn Hotel and Conference Center, 9000 W. Airport Ave. Activities will include speakers and panels as well as party business. The public is invited.
The Libertarian Party is the third-largest and fastest-growing political party in the nation. It proposes a move toward smaller government, coupled with stronger protection of civil liberties. Nationwide, there are 144 elected Libertarian officials and its 2012 presidential candidate, Gary Johnson, surpassed previous party voting records.
Visalia was chosen for the Libertarian Party Convention for its Central California location and easy transportation access. In addition, the party has seen some budding interest in Tulare County and plans to focus registration drives in the area. Holiday Inn Visalia hosted a previous Libertarian convention in 2009, and it is expected that this year's will be a success as well.
The California College Libertarians, who are holding their first convention in tandem with the state party, will host a reception on Friday evening with speaker Rob Van Tuinen, an army veteran and student at Modesto Junior College, who will share his recent experience with limited free speech zones in schools.
On Saturday, there will be a panel on California's water policies with three Libertarian water district members from different parts of the state who will come together to discuss a Libertarian perspective on water supply. The members of the panel are: Brian Holtz, member of the Purissima Hills Water District in Los Altos Hills; Jim Hoerricks, member of the West Valley Water District in Los Angeles County; and Jonathan Hall, member of the Tehachapi-Cummings Water District Board of Directors.
Richard Winger, a well-known expert on election law, will then talk about how California's Top Two Primary Elections law has affected the Libertarian Party and what is being done on both the legal and legislative sides of the issue. Since 1985, Winger has published Ballot Access News, a highly respected monthly newsletter devoted to election law nationwide. Ballot Access News is also published online at www.ballot-access.org.
The guest speaker for the Saturday evening banquet will be Bill Schuffenhauer, Olympic Silver Medalist and three-time Olympian, who will speak about his perseverance and triumph. Following his retirement from the Olympics, Schuffenhauer became the president and CEO of Silver Retreats, a company that focuses on group- and team-building retreats for companies and executives. He also serves on the board of directors for Love Of Life Foundation, a 501(c)(3) non-profit charity that supports and advocates for people affected by cancer and other illnesses.
A panel of Libertarian elected officials will close out the convention on Sunday.
More information about event pricing and registration can be found at www.ca.lp.org or by calling 916-446-1776. Tickets can be purchased individually or by package.