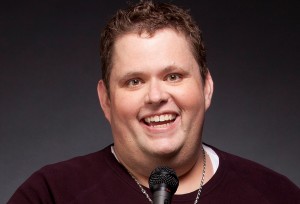 Perico Productions will present "Ralphie May: Too Big to Ignore" at the Visalia Fox Theatre on Saturday, March 22.
May's first television appearance was on season one of "Last Comic Standing," and he has since starred in three Comedy Central specials. He also served as a host of the network's "Live at Gotham" show. His television appearances also include "The Tonight Show with Jay Leno," "Jimmy Kimmel Live," "The Late Late Show with Craig Kilborn," "The Man Show," MTV's "Bash" and NBC's "Whoopie," and he was a writer and producer on ESPN's "Mohr Sports."
When not on the road, May contributes his time and energy to helping others. Since establishing a residence in Nashville, he has been actively involved with the 100 Club of Nashville, various youth organizations and the Humane Society.
Joining May will be comedian Lahna Turner, known for blending stand-up with original comedy songs.
Tickets for the 8pm show – $25 for general and $30 for reserved seating – can be purchased at the Visalia Fox Theatre Box Office or at www.ticketfly.com.