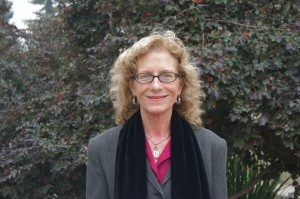 The Tulare County Board of Supervisors announced that Lisa Bertolino has been appointed to permanently fill the public defender position. Bertolino was appointed interim public defender in December, following Michael Sheltzer's appointment by Governor Jerry Brown to serve a judgeship in Tulare County Superior Court.
"Based on her experience within the department, the board is confident Lisa will do a fantastic job leading the Public Defender's Office," said Board of Supervisors Chairman Phil Cox.
Bertolino, who has served as the county's assistant public defender since 2003, has been with Tulare County since 1989. Prior to her career with Tulare County, she was a certified public accountant.
"I am very pleased to have the opportunity to serve the citizens of this community and our clients," Bertolino said. "The Public Defender's Office is an integral part of our justice system. We are ethically bound to look out for the best interests of our clients, and in so doing, indirectly serve every citizen of Tulare County. I am very proud of this office and our employees."
Bertolino has a law degree from the Ventura College of Law and Bachelor of Science degree in business administration with an accounting emphasis from California State University, Humboldt. She has also been a member of the Juvenile Justice and Delinquency Prevention Commission since 2001.
The Board of Supervisors officially appointed Bertolino public defender after its March 4 meeting. She will earn $162,000 annually. Her first day as public defender was March 9.