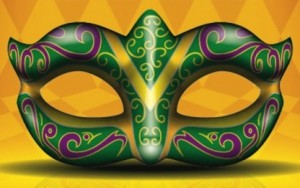 ImagineU Children's Museum will host "Masquerade," its second Dreambuilder's Bash, on Saturday, March 8, at 5:30pm at the Visalia Convention Center. The evening will include interactive entertainment, a silent and live auction and a Cajun dinner provided by the Vintage Press.
The event will support the museum's educational activities, crafts and events. Attire is "creative cocktail," and guests are invited to wear masks if they like. Cost is $135. For reservations, call 733-5975.
ImagineU broke ground for its brand new museum in December. Construction will begin soon for a spring 2015 opening. First 5 Tulare County recently granted the museum a $126,000 grant to sponsor the new museum's "Ready, Set, Grow" exhibit which will be a special area for infants and toddlers. The exhibit will include soft boulders for climbing, a tree house, reading center and different textures and levels so young children can move, touch and explore.
The museum is seeking sponsors for other exhibits in the new museum, such as the Majestic Oak Tree Climber with life sciences incorporated into the trunk, Grove Pick 'n Pack where children will learn all about the Valley's citrus industry, U Fix-It Garage where children can repair electric and fuel cell cars, and the Imagination Station Art Gallery where children create paintings using materials from the environment.
To take an interactive tour of the new facility, visit www.imagineumuseum.org.
ImagineU is located at 700 E. Main St., Visalia, and is open Wednesday-Friday from 10-4 and Saturday from 12-4. Special activities are planned every day. Cost is $5 for adults and children 2 and over, and free for children under 2.