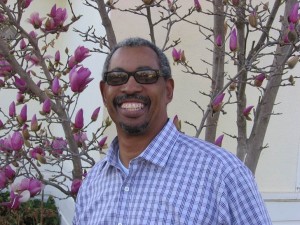 The Porterville College Foundation will induct Dennis Stowe and Jennie Hatch into the PC Athletic Alumni Hall of Fame at the fourth annual Porterville College Foundation Hall of Fame Induction Banquet on March 8 at the River Island Country Club.
The event's featured speaker will be former Pittsburgh Steelers safety Lupe Sanchez. This year's "Distinguished Alumni" inductee is attorney Richard Christenson, a past president of the Tulare County Bar Association and currently chairman of the Fee Arbitration Committee.
Stowe was a member of the 1978 Pirate team, the first Porterville College basketball team to qualify for the California Community College State Tournament. He was selected to the All-Central Conference second team his freshman year and first team as a sophomore. In baseball, he was a two-time Conference All-Star Game selection and played on the first Porterville College team to ever win 20 games in a single season. He received All-Conference Honorable Mention his freshman year.
Stowe received a full athletic scholarship to the University of Nevada, Reno in track. Realizing his passion was baseball, he transferred to the California State University, Sacramento, to continue playing baseball and basketball. He played baseball for the Oakland A's organization in Medford, Oregon. Later in his career, he played winter league and reported to spring training for the Oakland A's Manager Billy Martin.
Hatch's came to Porterville College in 2006 where she was named to the Academic All-American team both her freshman and sophomore year. While at PC she was also chosen as Most Improved Player in 2007, second team All-CVC Utility in 2007, first team All-CVC Pitcher in 2008, and Most Valuable Player in 2008.
Hatch received a scholarship to play at Alcorn State University where she earned her B.S. in Nutrition/Dietetics. Her team won their conference her senior year and she pitched against Alabama, the top team in the country, in the regionals. She was selected as second team SWAC Pitcher in 2009, first team SWAC Pitcher in 2010, SWAC All-Academic team 2009-2010, SWAC Champion in 2010, NCAA Regional Tournament Participant in 2010, and SWAC All-Tournament team in 2010. After graduating, she played for the Zurich Barracudas Softball Club in Zurich, Switzerland, in 2011.
Social hour is at 5:30pm and dinner will be served at 6:30pm. Tickets are $50, $275 for a table of six, and $350 for a table of eight. Seating is limited. For tickets, call 791-2319 or 784-5300.