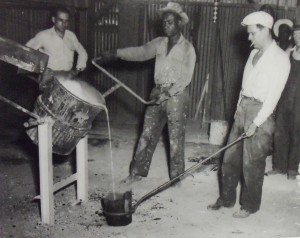 The Tulare City Historical Society and the Tulare Historical Museum are currently presenting a new mini-exhibit in the museum's Audio-Visual Room entitled "Tulare Business Pride."
The exhibit showcases a selection of business memorabilia from some of Tulare's most respected businesses over the years. The exhibit will be on display through April 26.
The museum is located at 444 W. Tulare Ave., Tulare. Hours of operation are 10am-4pm, Thursday through Saturday. The museum is also open the third Sunday of the month for free from 12:30-4pm through May.
Admission is $5 for adults, $3 for seniors (55+) and Southern California Automobile Club members, $2 for students, and free for Tulare City Historical Society members and children under 5 years old.
For more information, call 686-2074 or visit www.tularehistoricalmuseum.org.