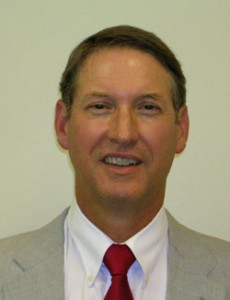 Four years ago, deep in a recession and in the face of prevailing anti-incumbency, Tulare County Supervisor Steve Worthley won re-election by only 109 votes.
"There was a tremendous amount of negative publicity," Worthley said, "primarily engineered by the Visalia Times-Delta. We were in their paper practically every week."
But Worthley also credited his then opponent, Brian Rouch, with running a tough campaign by moving to Worthley's hometown of Dinuba and telling people that Worthley was not going to run for re-election. "It was kind of a classic carpetbagger situation," he said. This year, at least so far, Worthley is running unopposed for the District 4 seat. "You have your own district," he said, "but you represent the whole county. The county is doing well, but it's not a time to rest on our laurels."
Worthley, 60, first elected to the board in 1998, has been financially conservative in his approach, opposing such things as a county business tax and the High-Speed Rail (HSR). The county, according to Worthley, has recently been able to add $2 million to its reserves. As for the HSR, he believes that, like many a previous government project, it will come in neither on time or on budget.
"It makes zero sense at this juncture because the state of California has a balance sheet that is anything but positive."
The bottom line is important to Worthley. When asked what the theme of this election cycle would be, he was straightforward: "The theme would be that the county is doing very well financially and administratively, and we need to continue to go down that road. We need to take advantage of the circumstances and move forward. Costs are down. We need to continue down a stable financial path and pursue opportunities as they come along."
"Hopefully," he said, "people have built up confidence in me. They know me. I'm not an unknown person; I'm very open, very direct. Sometimes people don't like my positions, but they know my positions early on. There are no surprises."
But it did come as a surprise to learn that, despite continuing difficult times, the county would, for instance, opt to spend upward of $185 per cat in an effort to eradicate cats in Mooney Grove. Worthley does not accept the premise that cats belong in the park, citing compatibility and health issues. At least twice, the fire department's installation there has had to be closed and sprayed for fleas. Additionally, the carpet in the museum has had to be replaced for the same reason.
"Here's where I come down," Worthley said. "Why do we have a park? Do we have a park for homeless cats, or do we have a park for people? My position is, we have a park for people and not cats. Cats should not be at the park, period."
Yet cats are not Mooney Grove's only concern. Peacocks are problematic. And now Canadian geese, once migratory, have made a permanent home there. "They come and they stay and have babies, and they're very protective of their babies. And they crap all over the park." Worthley sees it as the county's job to manage these populations so that they don't interfere with people's enjoyment of the park.
The current drought, along with the emerging psyllid crisis, are also things to be managed. Worthley sits on the Upper Kings River Authority. "This may be the driest winter in 500 years," he said. "We've got to get a hold of the issue of our watershed." Past consequences of the drought, such as the culling of cattle and crops, Worthley is chiefly concerned with the recharging of ground water. Because cities rely so heavily on pumping, he sees the creation of more recharging basins as essential. "There have been water bonds over the years, but none have actually brought water to the public." There is even a small recharching basin in Mooney Grove.
Worthley sees the county, and the region in general, as both more proactive and reactive than Florida has been when contending with the psyllid, an insect known to be a carrier of the fatal citrus greening disease. "We have a citrus belt because of the Friant Kern Canal. There was no water before that. It was all grazing land. Especially on the west side, some trees may die. Some land may be fallowed." But at present, Worthley says, while we cannot grant ourselves more rain, we can combat the psyllid. "Currently, there is a joint effort by growers, the state of California, county and feds. The goal at this point is eradication."
Worthley is optimistic about the future. "I'm very enthusiastic about the county. I get all these news clippings and I see what's going on in the rest of the state." He further believes it is key for Tulare County to manage its infrastructure, with road construction as a main factor in attracting business. Sitting on the Tulare County Association of Governments (TCAG) has given Worthley further reason for enthusiasm. TCAG's primary responsibility, the distribution of transportation dollars, has during his tenure greatly been augmented by matching funds by such sources as CalTrans.
"My hope is that in my position and my longevity I'll be a catalyst to keep improvements going."