The Tulare County Board of Supervisors is expected to leave the Sequoia Valley Economic Development Corporation as early as next month. The county has been providing about $80,000 annually to the EDC, which has served as the marketing and business recruitment organization for communities in the county since 1983.
The EDC claims a significant role in locating more than 100 companies and creating over 13,000 new jobs in the county, bringing an investment of $350 million to the local economy.
The county delayed any action to leave the EDC because if county money were taken out of the EDC, it would have put the county's involvement in California's Enterprise Zone Program at risk. That program ends on January 1, however, so supervisors are expected discuss ending their EDC involvement early in the new year.
"There's no official direction of the board," said Supervisor Allan Ishida at the December 11 EDC meeting. "There may be a lot of unofficial direction."
He did however provide an indication of county sentiment when asked by EDC Vice-Chair Craig Vejvoda if the county was planning to leave the EDC. "Unless there's a statutory reason for us to stay, it would be safe to assume so," Ishida responded.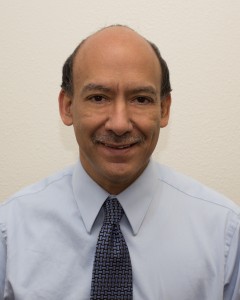 In the meantime, comments made by county officials through local media make it seem that the county has already left the EDC, in addition to providing reasons for that decision.
"I think it's the director," said Tulare County Chief Administrative Officer Jean Rousseau about EDC CEO Paul Saldana. "The county has been unhappy with the director and his performance for a long time."
Rousseau cited an economic development luncheon a few years ago where Saldana referred to Tulare County as a third world country "over and over again" as a reason that he does not support Saldana. "He's the salesman for the county. He's trying to attract businesses to come here. There could have been business prospects in the audience and there probably were."
"We haven't been satisfied with the EDC for years," echoed Ishida. "Our patience is near an end." He said that the county made the business decision to do its economic development "in house" two or three years ago. "We believe we'll get more response from spending the $80,000 internally. We promote unincorporated areas and small cities and also work with large cities."
The county's "in-house" economic development staff played a big role in bringing the new AutoZone to Earlimart and helped bring the new Family HealthCare Network clinic to Terra Bella, according to Ishida.
The Tulare County Economic Development Office has two staff members: Economic Development Manager Michael Washam and Film Commissioner & Tourism Manager Eric Coyne. The county has allocated them $85,000 for their economic development activities, including website maintenance, advertising and marketing expenses. The office also oversees a budget of $50,000 for tourism marketing, which includes a $35,000 contribution to the Sequoia Tourism Council, a regional tourism collaborative, and $15,000 to support a targeted Tulare County Tourism program. Another $50,000 for program funding for the Tulare County Film Commission is supplied by the Tulare County Association of Governments.
The office helped bring six solar projects to the county in 2013, which will provide all of the electrical needs of 10,032 households, according to Washam. A solar project in Alpaugh has been approved and two more pending.
"These construction projects have created over 400 good-paying jobs with many of the employees going through the Solar Workforce Pathway training program at Proteus, Inc.," said Washam.
He also reported that his office helped three health clinics open or expand, and five ag companies expand, creating more than 125 new jobs. Three vacant buildings had been "repurposed," resulting in another 39 jobs being created.
They also played a major role in the construction of White River Plaza, a seven-acre retail commercial development in Earlimart, which is expected to create up to 200 new jobs.
Rousseau wanted to make it clear that, "The county is not trying to impose its will on anyone. We're not here to take leads and prospects from cities – not at all. We were just dissatisfied with what we were getting.
"We recognize the importance of the EDC," he continued. "We'd like to remain a part of it because collectively we are a lot stronger than we are separately."
The county's chief administrator has been among those sharing his opinions with the local media. "I did get out ahead of the board," he said. "They officially did not make a decision."
Rousseau wanted to avoid making the county's dissatisfaction with the EDC a personal issue. "It's not a personal thing with Paul," he said. "He's not a bad guy. It's business. As a CEO, I have to make sure we're spending our money as effectively as possible. I don't think that currently we are."
But would it change the county's decision if the EDC had a different CEO?
"I would say that it would," replied Rousseau. "It's just the director we have a lack of confidence in."
EDC board members were not in agreement with Rousseau's previous comments, which appeared in the local media last week.
"They have given reasons and none of them are based on facts," said Vejvoda, a former mayor of Tulare who represents his city on the board. He repeated the comment he heard that the county doesn't feel it's getting its bang for its buck. "In the last 10 years, the EDC has had a hand in bringing in a host of companies into Tulare County."
In that time, the EDC has provided assistance to 61 companies. Although information was not provided by all the companies, 2,379 new jobs were reported by the companies, with a total investment of $619 million in construction. The companies represent projects generated from marketing activities and existing relationships, or those in which the EDC was requested to assist the local jurisdiction.
The largest companies in terms of new jobs in the county include: VF Outdoor, Inc., which brought 350 jobs to Visalia; VWR International LLC, which brought 150 jobs to Visalia; and CaliCheese, which will begin construction on a new facility in Tulare in 2014 that will bring new 220 jobs.
"With those companies comes infrastructure improvements, which raises property taxes," said Vejvoda, who also mentioned benefits such as the increase in city revenues from payroll, and the increase in sales tax and utility tax. "The EDC is not fully responsible for all of (the businesses coming to the county), but without it some of them would not be here."
Vejvoda estimates that for its annual $80,000 investment, Tulare County receives $1.2 million in extra revenues from businesses that the EDC helps bring into the county. "If you say we're not getting our bang for the buck, that tells me that maybe you don't know how to work a calculator."
Vejvoda also dismissed the criticism of Saldana by county officials.
"I believe that's just an excuse," he said. "I'm the vice-chair of the EDC and on the executive committee. I can speak for every one of us when I say we're very pleased with Paul's performance. Everyone there is pleased with Paul's performance, so for the county to say they're not pleased with Paul's performance is hard to understand."
Vejvoda believes that Saldana was unfairly criticized for not attending a recent function in Terra Bella. "To call a guy out for not being someplace when he had no idea something was going on – that's ridiculous," he said. "None of us heard of this thing."
He also said it was unfair for county officials to blame Saldana for recent EDC policies.
"They seem to have a gripe that the EDC has gotten involved with higher education and tourism," said Vejvoda. "That was part of what the (EDC) board created. We were investing resources in tourism and higher education. We've since changed. The board gives Paul and his staff direction, and for the county to call him out for following board direction – that's just not right."
"The EDC is directed by a board of directors from the public and private sector," explained Saldana, who would not comment on the county's pending decision or on the opinions of others. "My job is to implement the work plan and achieve the goals and performance metrics that the board has approved as part of that work plan.
"We have and will continue to focus on serving the needs of our clients – the companies that are looking to bring new jobs into Tulare County," he continued. "The performance of the organization in generating new jobs and economic benefits for our communities speaks for itself and is reflective of the collaborative effort that has existed for the last 30 years in focusing on job creation. We will continue to be diligent in our pursuit of those new jobs for our residents."
While any city decisions to follow the county's lead would be made by their respective city councils, city managers in the county expected no change in their EDC involvement.
"We're part of the EDC," said Visalia City Manager Mike Olmos. "We believe there's value in that organization and the services they provide. Their distribution of leads is fair and provides solid opportunities to respond."
If the county does pull its funding from the EDC as expected, Vejvoda said the EDC will keep doing what it does.
"We'll work with city managers and they'll come up with a budget," he said. "We'll find a way to make it happen. We work with the private sector as well. At one time, the public sector significantly contributed.
"The EDC will continue and will continue to create jobs," he added. "Every job that's created benefits everyone in the county in some way. You can contribute, or you can not contribute and just be a rider on the train without a ticket."