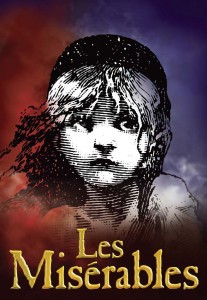 When the League of Christian Actors presents "Les Miserables" in Visalia this month, the internationally acclaimed musical set in pre-revolutionary Paris will be performed by a cast of more than 150, backed by a full orchestra and surrounded by epic sets.
International opera star Edna Garabedian, artistic director of the California Opera Association, is stage director, and Debbie Janzen, former conductor of both COS and the Tulare County choruses, co-directs. Leanna Primiani, a conductor with the National Symphony, will conduct the full orchestra.
"I am so impressed with the quality, artistry and loyalty of this theater group," said Garabedian. "This production soars due to the exceptional dedication of the LCA and I'm privileged to be a part of it."
"Les Miserables" features music by Claude-Michel Schönberg and English translation by Herbert Kretzmer, and is performed by special permission from Musica.
Les Mis will be staged at the COS Theater, 915 S. Mooney Blvd., Visalia, from June 19 through June 23, starting at 7 p.m. There will also be 2 p.m. matinees on June 22 and 23. A high energy pre-show will presented by the Jr. Company 30 minutes before the curtain rises at every show.
Tickets are $18.50 for matinees and $22.50 for evening performances, and are available at www.brownpapertickets.com or by calling 1-800-838-3006.