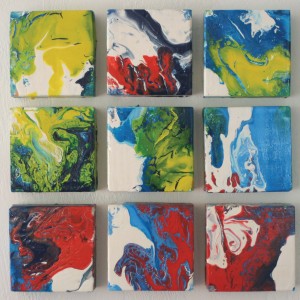 Local artist David Castro is showing his artwork in an exhibition at the Cellar Door in downtown Visalia this month. "Bringing 'em All Home" attempts to capture the moments of spontaneity and joy that occur in life.
Included are pieces that have been shown at the Kennedy Center for the Performing Arts, Visalia's Taste the Arts, UC Santa Cruz, the Luca Luca Holiday Show in New York, and at shows in Chicago, Miami and Sacramento.
"This is a representation of some of the best work I created over the past five years, and I am happy that the community will be given the opportunity to see it," Castro said.
Castro and several other local artists, students and alumni from the College of the Sequoia's ceramics have been selected for a show titled "Transformation" at the Beatrice Wood Center for the Arts in Ojai from June 8 to July 27. In addition, Castro's miniature work will be on display at First Capital in Visalia starting in the middle of June.